DSers Shipping Settings:
Pre-set Your Favorite Shipping Methods
What Are DSers Shipping Settings
Choosing and setting the best shipping methods for each order can be a hassle and take a lot of time. With this in mind, DSers lets you pre-select your favorite shipping method ahead of time, by country, price or delivery time according to your preferences. This is to make sure that, when you receive an order in your online ecommerce business, you are ready to place the order to AliExpress as fast as possible, to not waste any of your valuable time, so you can focus on other things that matter, like growing your dropshipping store.
SEE MORE
TRY IT FREE
How To Use DSers Shipping Settings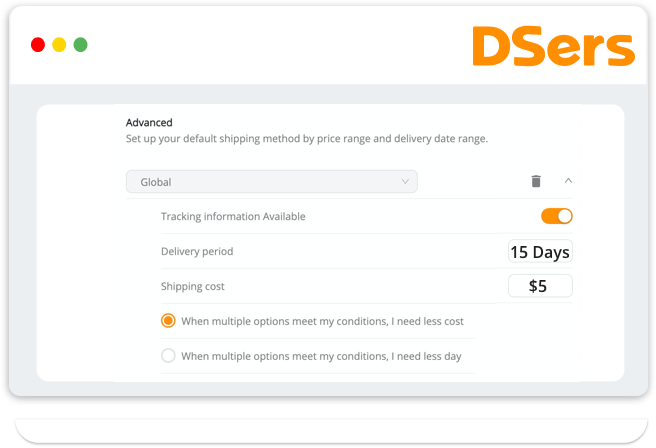 Select Your Shipping Methods
With DSers, you can choose which shipping method you want to use first when multiples ones are available. You can select and arrange by order of preference globally, by country and even for specific products for more control over how long and for how much it will take for each of your store order to arrive to your customer.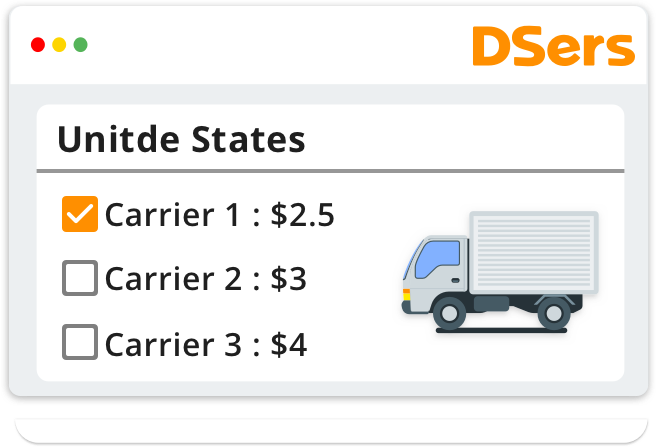 Save Money
With the Advanced settings, you can choose to always select the shipping method with the lowest cost when multiple carriers offer the same delivery time. This is the best way to make sure you don't pay extra and ensure that your margins are as big as possible while your product is sent within the time limit you decided.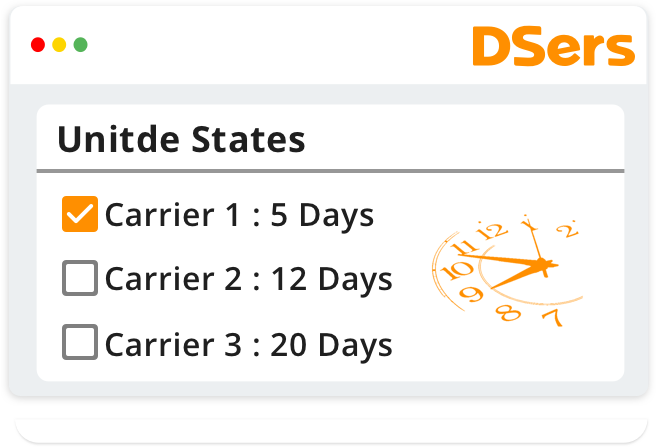 Save Time
Time can be an issue with dropshipping businesses, your customers don't want to receive their products 2 months later. You can set a maximum shipping cost and then DSers will automatically select the fastest option given by the carriers available within your price range to make sure the orders are delivered as fast as possible.