Receive Customer Order from Stores
Unlike traditional online business, where online stores stock up products at a warehouse, dropshippers don't have to keep products physically available in order to sell them. Dropshippers receive customer orders on their online stores and then place those orders to dropshipping suppliers. By connecting to your online stores on Shopify, Wix, or WooCommerce, DSers automatically synchronizes the orders in your different stores in one place.
Process Orders Faster Than Ever
Generally, your customer orders will be synced to the Awaiting Order tab on DSers dashboard. From there, you will be able to process them faster than ever. It takes little time and energy from you to just check whether everything goes well. In special cases, for example, if you get an authorized order on Shopify, this order will not be shown in the Awaiting Order but the Pending Order and require you to first get the payment. Except for only uncommon orders, the whole order process is quite simple and fast.
Place Orders to AliExpress Suppliers
Without a dropshipping tool like DSers, you have to place orders to AliExpress suppliers one by one and switch accounts between your stores and AliExpress. DSers helps you place 100s of orders to AliExpress suppliers in batches and manage your multiple store orders in one place. With the proven integration with AliExpress, it only takes a few seconds to place a large number of orders to AliExpress.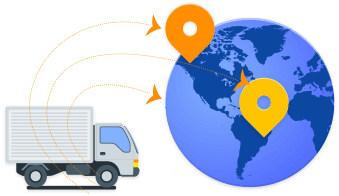 Fulfill and Track Orders
The most important part is done when your orders are placed to AliExpress suppliers. DSers will then keep on updating and managing your orders automatically. After your suppliers shipped your orders, DSers will move them to the Fulfilled Order tab and sync the orders tracking numbers to both DSers and your stores. You can customize the order tracking email and decide whether to send it to your customers automatically or not. Good interaction with customers can greatly improve their shopping experience.