DSers Variants Mapping:
Connect AliExpress Suppliers
What Is DSers Variants Mapping
Using DSers helps you save time, a lot of time even. But in order to benefit from it, you will need to make sure that your products are set up correctly. Each product from your online ecommerce store should be linked to an AliExpress supplier that you want to use in DSers. Each variant of the product should be connected to a corresponding variant from a supplier. This is what basic variant mapping is for. At the same time, it will allow you to set some substitute suppliers; this will ensure that if your main supplier runs out of stock, you can still sell!
SEE MORE
TRY IT FREE
How To Use DSers Variants Mapping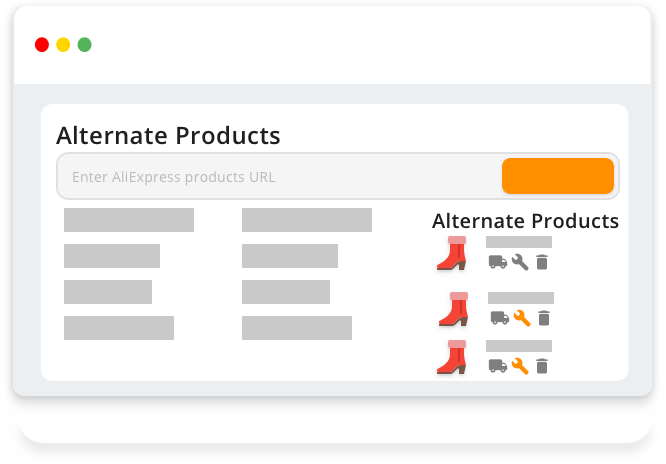 Use Your Supplier
A good AliExpress suppliers can make the difference between failure and success. It is important to find the suppliers that best fit the products you want to sell. If you already have a product in your store, but it is not yet connected to an AliExpress supplier in DSers, you won't be able to place order.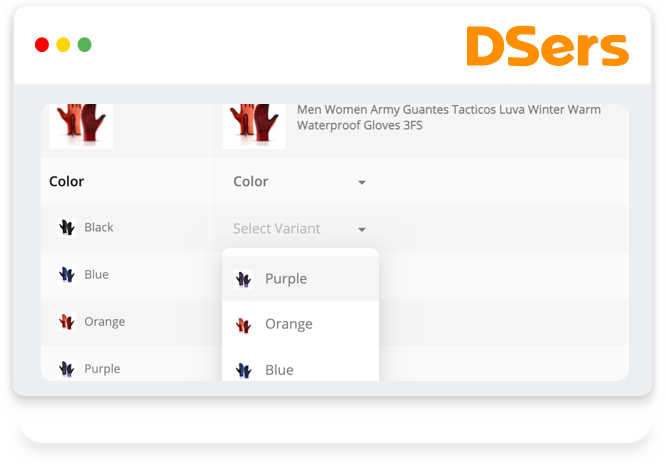 Corresponding Variants
The AliExpress suppliers you decide to choose to use needs to have the same variants available as the product in your store. This means that if you sell a blue t-shirt with a white logo, your suppliers should also be able to provide this specific variant and you should make them correspond.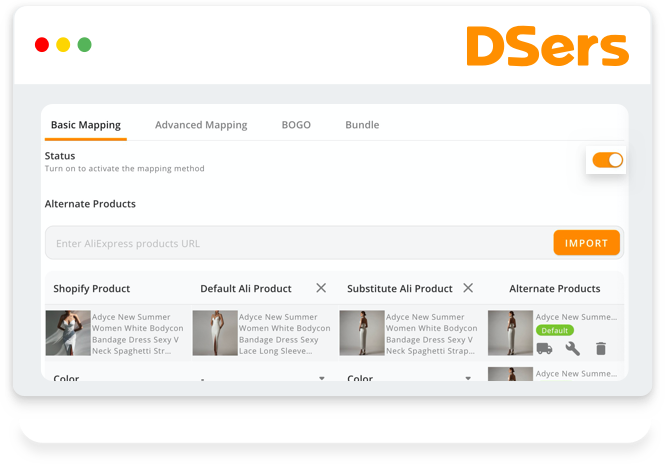 Substitute Supplier
With variants mapping, you can also select a secondary AliExpress supplier. This supplier can be used to replace your main supplier to avoid your product being out of stock. The substitute supplier can also be used to sell some additional variants that your main supplier can't provide.