DSers Bulk Orders:
Place All Your Orders to AliExpress In Seconds
What Is DSers Bulk Order
Getting orders in your online store is difficult already, so placing those orders to AliExpress should be easy and fast and that's exactly what DSers Bulk Order is here for! With just a few clicks, you will be able to place all the new orders you received from your customers. Select up to 100 orders and place them all, together, in just a few seconds to AliExpress! Don't waste any more time trying to place all the orders and save valuable moments to grow your ecommerce business.
SEE MORE
TRY IT FREE
How To Use The Bulk Order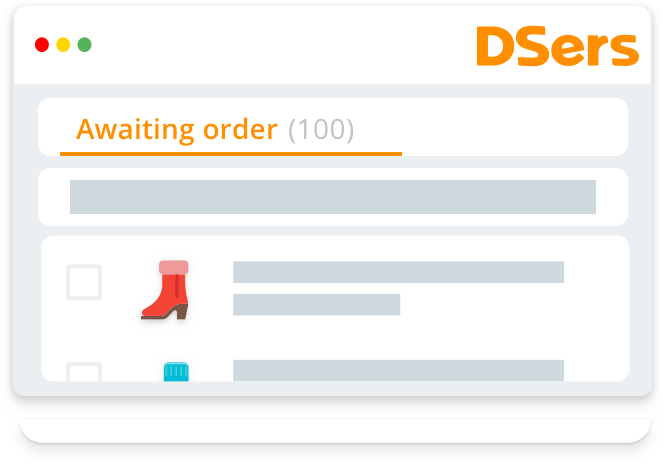 Receive New Orders Automatically
Bulk order is easy to use once you have finished setting up your DSers account. All the new orders you receive in your online store will automatically appear in DSers, in the Awaiting Order tabs, in the same order as you got them. You can check the details and make sure everything is correct and they are ready to be placed to AliExpress.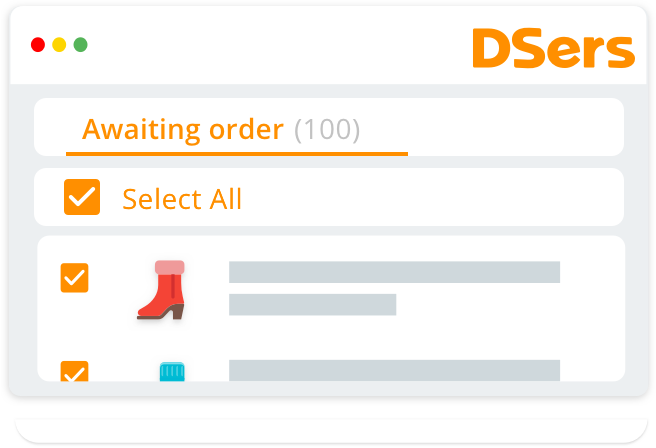 Select The Orders You Want To Place
You can either select specific orders one by one, by clicking the box next to the order, or you can select all the orders on the page at once by clicking the dedicated box. Once you have selected the desired order, just press the Place order to AliExpress button to start the process!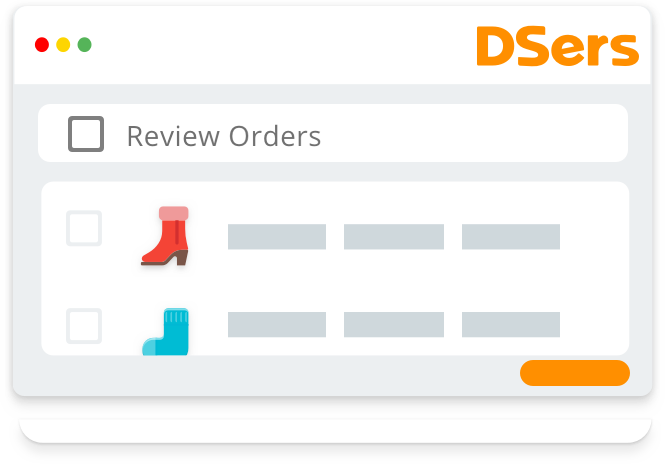 Review Your Orders To Place
Next step is to simply review the orders in the window that opens. You will be able to see all the orders you are about to place to AliExpress, with all the important details such as the total income, the individual product cost and total cost of the products you will purchase from the suppliers on AliExpress, the country of destination, the shipping fees, the shipping time and more importantly, you will be able to review and change the shipping method as you please.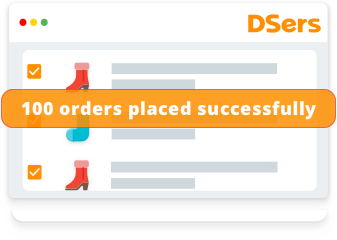 Place All Your Orders To AliExpress
The third click is just to confirm that you ready to place all those orders to your AliExpress suppliers. After you click, all the orders will be automatically sent together from DSers to AliExpress faster than with any other dropshipping solution available. 3 clicks and a few second, that's all you need to place 100s of orders to AliExpress with DSers.